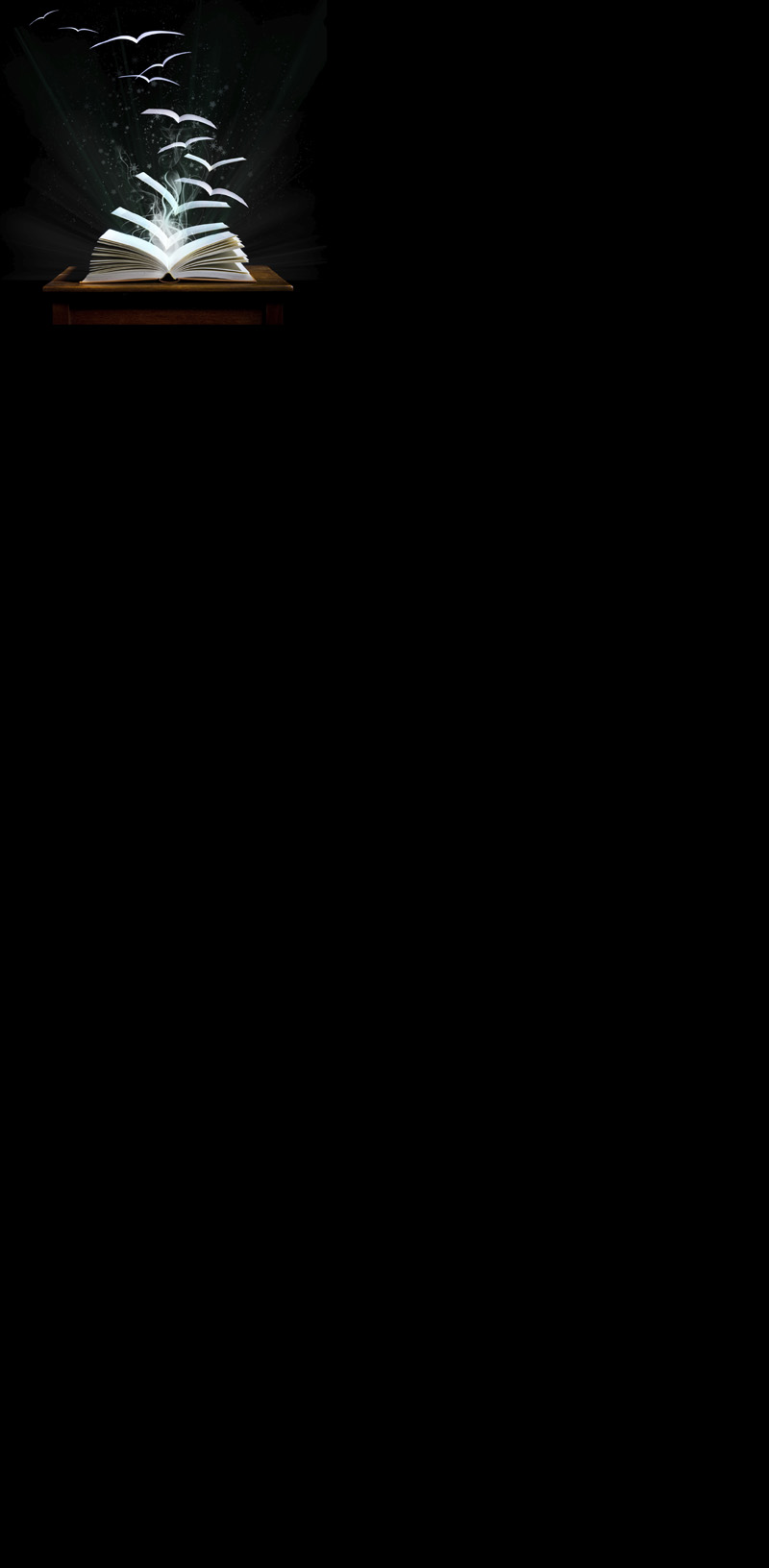 Dorothy Maclean
---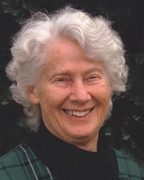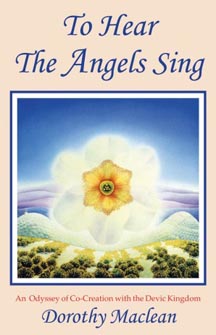 To Hear the Angels Sing


In this classic book Dorothy Maclean tells her story of how she came to be one of the three founders of the Findhorn Community in Scotland.. Following her inner contact with the Divine, she came to communicate with the devic or angelic realms that over-light all aspects of existence. The success and subsequent fame of the Findhorn gardens arose in part from Dorothy's telepathic contact with these kingdoms. Many of the messages she received in the course of developing the Findhorn gardens are included in this book. Their simple wisdom cannot fail to quicken an awareness of our birthright as conscious partners with all the evolutionary streams of life. The book contains 217 pages with a Forward by David Spangler.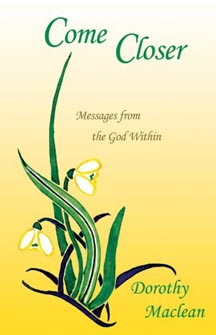 Come Closer: Messages From the God Within


Following an experience which connected her with her inner divinity in 1954, Dorothy Maclean began recording her daily messages from the God within. This book contains 366 of her earliest messages, some never before published. These poetic and inspiring messages illuminate the love and delight of a life filled with God and can be used as daily inspiration or as seeds for further reflection and meditation. Dorothy is also the artist for the cover and interior illustrations. The book contains 380 pages with an introduction by Judy McAllister.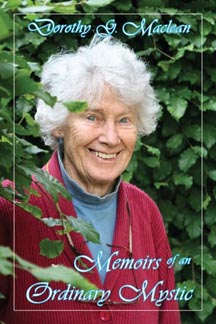 Memoirs of an Ordinary Mystic


Dorothy Maclean may call herself an "ordinary mystic" but in fact she has had an extraordinary life with an equally extraordinary impact. This outstanding memoir tells the exciting story of her journey from being part of the British secret service during World War II to co-founding the fabled Findhorn Foundation spiritual community in northern Scotland and subsequently becoming a spiritual teacher much in demand around the world for her down-to-earth insights and wisdom. Her work with the inner forces of nature is of seminal importance in our age of global climate change and environmental challenge, offering hope for our future. Told with honesty and modesty, it is the record of one of the most significant and loving spiritual figures of our time.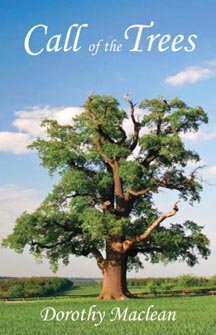 Call of the Trees


This book speaks to the heart of a living relationship between man and nature. In it Dorothy chronicles messages she received from the trees inviting the cooperation with humanity that is necessary to accomplish their vital work on this planet. It includes several beautiful black and white photos. 116 pages with forward by St. Barbe Baker.
This book is also available in Spanishunder the title El Llamado de los Arboles.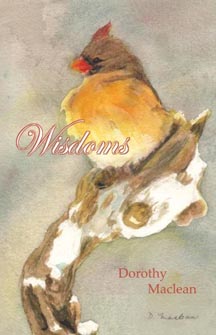 Wisdoms


In 1954, after having the wonderful experience of knowing that God was within, Dorothy Maclean was asked from within to "Stop, listen and write." When she did this, she received inspiring experiences which she put into words and wrote down. These became the pole star of her life, and gave her the help, training, joy and love which she needed for any situation. This book includes one hundred of these messages dating between June 1970 and December 1971, which have been lightly edited for republication. This edition also includes reproductions of some of Dorothy Maclean's watercolor paintings reproduced in black and white. May you be inspired, as others have been, by these messages and from your own still small voice within. The book contains 104 pages.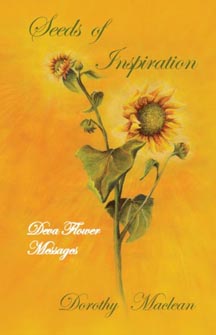 Seeds of Inspiration: Deva Flower Messages


This lovely book chronicles Dorothy's connection with the intelligence of nature. It brings together for the first time most of her flower messages. These are truly Seeds of Inspiration. The black and white flower illustrations were created specifically for this book by artist, Deva Berg. 120 pages with introduction.
Sunflower Note Cards


These stunning 4 x 6 note cards with the vibrant sunflower painting by Deva Berg, are from the cover of Seeds of Inspiration by Dorothy Maclean. On the back side of the note cards is an excerpt from Dorothy Maclean's Sunflower Deva Message, which reads "A bit of heaven is brought down in a plant, in everything, but humans are needed for awareness of this to grow. This growth is happening, and we rejoice as your consciousness expands. Oneness grows, awareness of heaven on earth grows, God is a state which has to become conscious." Ten notes cards with envelops.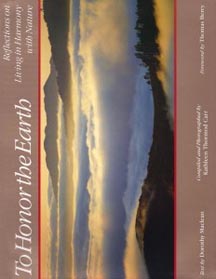 To Honor the Earth


For over fifty years the pioneering work of Dorothy Maclean communicating and cooperating with the spirits of the natural world has attracted international attention. Coupled with the brilliant photography of Kathleen Thormod Carr this richly color illustrated 8"X10" work illuminates a part of life long neglected in our culture. The messages from the devas included in this book awaken in us the awareness that nature has an intelligence and a spiritual dimension that we all can share. Foreword by Thomas Berry. Published by HarperCollins.
"Opens to the beauty of the natural world by way of an inward spiritual, as well as outward optical, awakenings of the mind's interest. And how marvelously the two ways match."Joseph Campbell, author of The Power of Myth.